Amanda and Christopher had the most beautiful fall wedding day! The deep reds and greens created an elegant color scheme for the day. The venue had the most beautiful greenery, making the most beautiful portrait backdrop. Your venue plays an important role in your wedding; choosing a venue that will enhance your color scheme and not clash with it is important. There are many factors to consider when choosing your venue; check out my blog on How to Find Your Dream Venue for more helpful tips!
Amanda and Chris's day was filled with so much love. One of my favorite parts of photographing weddings is witnessing the support for the couple from their closest friends and family members. It is heartwarming to see all the most important people in a couple's lives come together to celebrate their choice to love each other forever. This celebration was filled with joy, tears, and SO much dancing! I had a blast photographing this fall wedding day; I can't wait to share these photos. Keep scrolling to see all my favorite shots!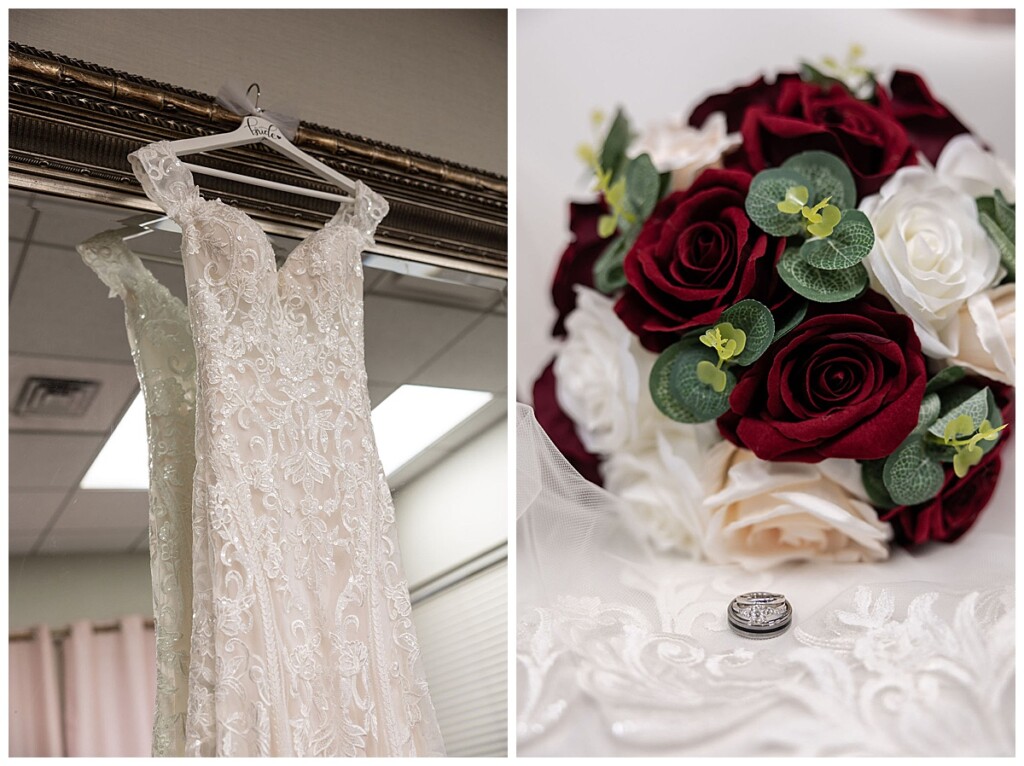 I hope you enjoyed these fall wedding day photos! For more wedding inspiration, click here. To book me for your big day, click here to chat!
---
Kind Words
"If you're lucky enough to have come across Lomonico Photography, stop what you're doing and book NOW! I can't say enough wonderful things about Christine. She is incredibly responsive, talented, patient, creative, and hilarious! She will make your experience unforgettable. My fiance and I had booked a different wedding photographer, that unfortunately backed out one month before our big day. We found Christine, explained our situation, and within minutes she responded. We were beyond grateful that we were lucky enough to find Christine. She is a genuinely good human and will make you feel at ease throughout the day. And your pictures will be stunning!"
– Holly H