I had so much fun with this Willow Ridge Styled Shoot to honor what's coming soon to New Braunfels, Texas: Willow Ridge Wedding Venue at Camp Fimfo! This venue is currently under construction, but that did not stop architect David Nisbet from showing us his wedding vision. Lomonico Photography was happy to photograph alongside some incredible New Braunfels vendors and models to help show David's vision at Willow Ridge!
David Nisbet has worked extensively with Chip & Joanna Gaines' Magnolia Market at the Silos Project, so imagine how wonderful this wedding venue will look once construction is finalized! Willow Ridge will be opening up Spring of 2023, and we are all SO excited! This styled shoot was not like any session I have ever experienced. It was an excellent experience getting to see the beginnings of something that will be so beautiful in the future. Lomonico Photography and all of New Braunfels wedding professionals are excited to look back on these photos and compare them to the finished product. Loving the contrast between the unfinished walls and the elegant tablescape, we had an experience walking around the construction site and finding fun poses to show off the venue. We are all counting down the days!
This venue will be where countless couples vow to love each other for the rest of their lives and celebrate with all of their loved ones. Keep scrolling to see all our favorite shots from this Willow Ridge Styled shoot!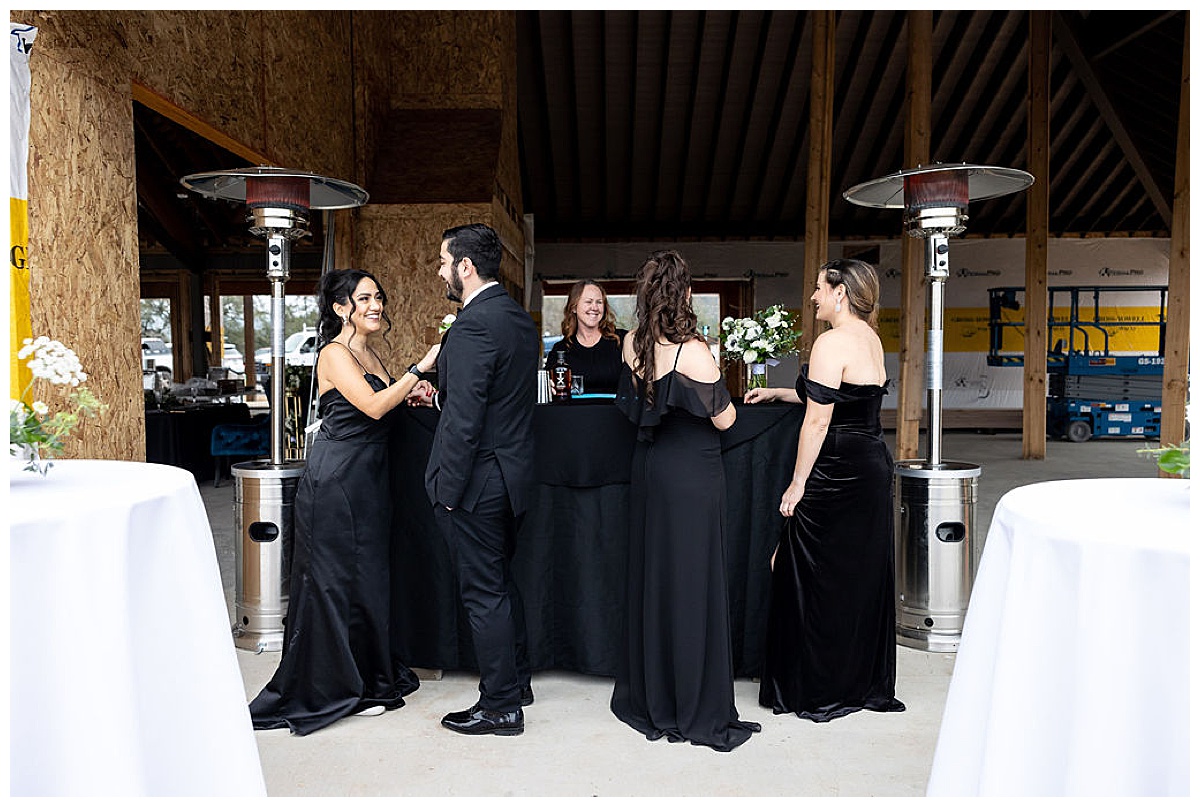 How cool were those photos from the Willow Ridge Styled Shoot? For more wedding inspiration, click here. To book me for your big day, click here and let's chat!
Talented Vendors:
Venue: @willowridgetx
Wedding Guide: @nbweddingguide
Event Planner: @heavensentevents
Photographer:@lomonicophotography
Videography: @mobilboheme
Hair +MUA: @vixen_hair_makeup
Wedding Attire: @celebrationsbridalandprom
Florist: @kbrashears2031
Rentals: @theperfectdaynb
Luxury Linens: @tohaveandtofoldtx
Kind Words
"If you're lucky enough to have come across Lomonico Photography, stop what you're doing and book NOW! I can't say enough wonderful things about Christine. She is incredibly responsive, talented, patient, creative, oh – and hilarious! She will make your experience unforgettable. My fiance and I had booked a different wedding photographer, who unfortunately backed out one month before our big day. We found Christine, explained our situation, and within minutes she responded. We were beyond grateful that we were lucky enough to find Christine. She is a genuinely good human and will make you feel at ease throughout the day. And your pictures will be stunning!"
-Holly H